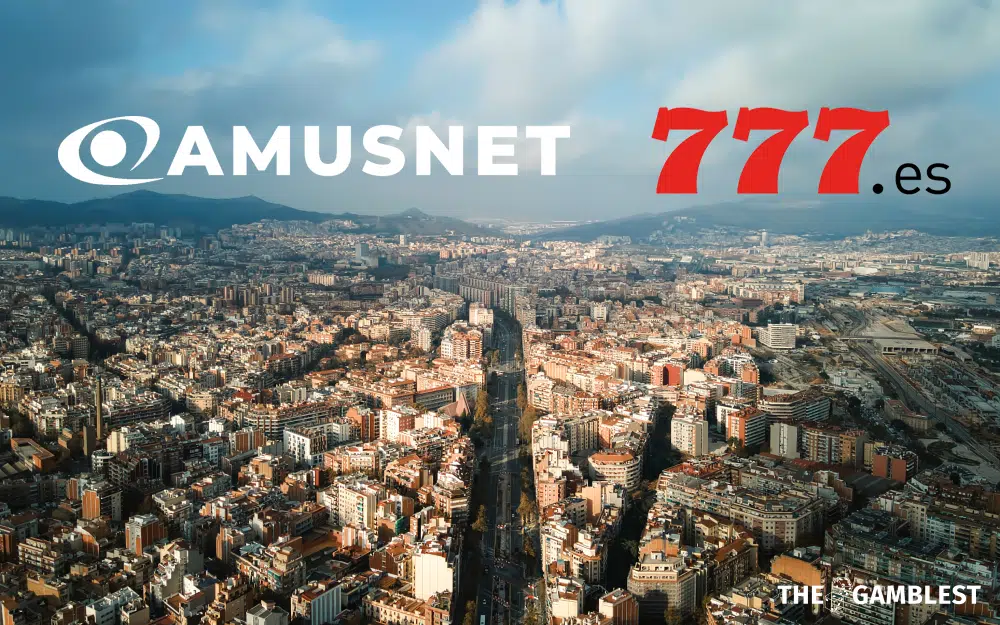 Amusnet, a foremost iGaming supplier in Europe, has forged a well–planned cooperation with a renowned Spanish operator Casino777, solidifying their position in the industry.
The primary goal is to elevate brand recognition in the country by meeting the surging demand for tier–one gaming titles. By incorporating Amusnet's portfolio, Casino777 targets at elevating its entertainment offerings to new heights, solidifying its status as one of the most favored local casino sites, appealing to a broader audience and enhancing the overall gaming practice for users.
Edwin Cruz, Country Manager of Amusnet Spain, said:
The cooperation between Amusnet and Casino777 opens wide the doors to the Spanish market, propelling Amusnet's presence to new heights. We eagerly anticipate the fruitful results of this deal in action. Our ultimate objective is to have 90 authorized slots available by year–end, catering to the diverse needs and interests of the player base, thereby enriching their gaming experience.
The Country Manager of Casino777, César Paredes García said:
As a seasoned casino operator, our primary focus lies in delivering top–tier entertainment to our valued customers. It is at the heart of our expertise, and that's why collaborating with renowned providers like Amusnet is crucial for us to elevate iGaming entertainment to unprecedented heights. Amusnet's reputation for crafting user–centric and mobile–friendly gaming experiences aligns perfectly with our vision. The anticipation is palpable among users and the industry alike as we eagerly await the launch of Amusnet's exciting new releases across various gaming verticals. With such esteemed collaboration, we are poised to take the iGaming experience to a whole new level, promising thrilling adventures for our cherished audience.
In addition to expanding Amusnet slot library, the company is actively cooperating with regional companions to establish a cutting–edge round–the–clock Live Casino Studio. This exclusive offering is designed to deliver Spanish players an immersive gaming experience like never before. With lofty ambitions for Spain, its dedicated team is brimming with enthusiasm as they delve into various aspects of their business, ensuring top–notch entertainment and services for valued players.