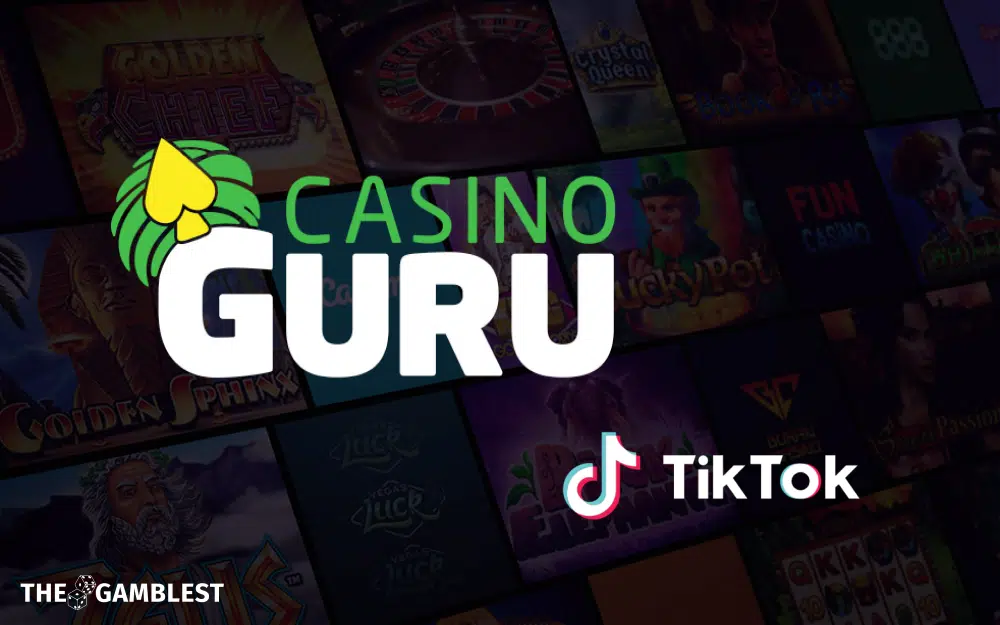 Casino Guru, a prominent figure in the online gambling sector, is excited to present the official TikTok account – @casino.guru.
Through this thrilling initiative, Casino Guru is targeted at spreading the message of ethical and safer gambling, especially among youngsters, and heightening information level about the possible hazards associated with problem gambling in an imaginative and captivating way.
In light of the tremendous increase in popularity of SM platforms, especially among millennials, Casino Guru understands the value of reaching out to a larger audience base. The company hopes to effectively communicate its support for safe gaming by establishing in TikTok, the platform that has won the hearts of millions.
Casino Guru's newly created TikTok account is more than just entertainment – it's an educational spot dedicated to boosting the idea of responsible gambling. With a firm belief in the essence of maintaining entertaining and secure gaming experiences, the company strives to bring to the table captivating, engaging, and informative content that encourages a well-balanced attitude toward online gambling.
The PR & External Relations Lead at Casino Guru, Daniela Kianicová mentioned:
Having created our TikTok account, we aim to connect with a broader player base, especially Gen Z, who can be more defenseless to the challenges of casinos. We have an ultimate purpose – to establish a safer gambling scope that benefits everyone, and TikTok offers us an advanced and effective platform to spread our message far and broad.
Via the fast-moving social media platform, Casino Guru aspires to be a beacon of support, helping users navigate the world of iGaming responsibly and making sure that the thrill of gaming is coupled with the assurance of safety and well-being. Followers can find there:
Captivating Content: TikTok account will captivate viewers with its unique and amusing content, effectively conveying safer gambling messages that resonate within the vibrant TikTok network.
Awareness Boost: This will be intended to especially present the value of safer gambling, spotlighting the essence of putting restrictions and adhering to them.
Nurturing a Supportive Network: This step seeks to cultivate a nurturing network that encourages open talks about responsible gambling practices and empowers audiences to share their practices openly.