ELA Games, a game studio experiencing rapid growth, has broadened its scope in the iGaming industry by acquiring the Romanian Class 2 license from the National Gambling Office (ONJN).
This accomplishment represents a significant milestone for the company, signaling the next phase of its successful journey towards expansion.
ELA Games recognizes the considerable potential in Romania, presenting numerous prospects for the studio to advance and propel its growth trajectory through an expanding game portfolio. This noteworthy accomplishment signifies the most recent step in the company's strategic approach to expand into regulated markets globally, allowing Romanian players easy access to its games. The timing of this announcement couldn't be more opportune, as ELA Games recently introduced its ambitious and highly anticipated releases, "Bandidos Cash" and "Detective Fortune."
Daniel Mitton, the Director of Gaming and Business Development, expressed his excitement over the new opportunity:
Securing the Romanian Class 2 license is an extraordinary feat for ELA Games, showcasing the exceptional commitment, perseverance, and distinctive gaming experiences our team offers. Beyond its significance, this license unlocks a realm of new opportunities and partnerships within the flourishing Romanian market. We are elated to expand our high–quality games to additional operators, reaching a broader audience of players and demonstrating the essence of ELA Games – providing secure, entertaining, and captivating gaming experiences.
This remarkable milestone represents only the initial stride for the emerging studio. ELA Games has a multitude of exciting developments on the horizon, as the team is driven to achieve further expansion and extend its presence across regulated markets.
The company's ambitions know no bounds as it continues to push the boundaries of growth and innovation.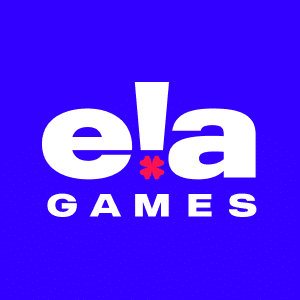 ELA Games is a game studio founded upon a solid foundation of experience and a genuine passion for gaming, which lies at the core of each new release. The studio's dedication to crafting games b...