Mark Taffler, the Commercial Director for Hub88 and Bombay Group, is set to participate in a white-collar boxing match as part of this year's SBC Charity Boxing Championship fundraising event.
Taffler, generously sponsored by One.io, a member of the Yolo Investments' portfolio, will step into the ring against Simon Pilkington, the Director of SMPL Consulting, in the opening bout of the evening. Their match aims to raise funds for three charitable organizations.
Hub88 will also be hosting a VIP table at the event, which was organized by SBC in collaboration with the Oliver's Wish Foundation.
The event, scheduled for November 10, promises to draw over 500 industry representatives to the luxurious Hilton Hotel in London. It will be a night filled with both intense competition and the spirit of camaraderie.
Ollie Castleman, Head of Hub88, said:
Mark's outstanding contributions will now be recognized inside the boxing ring, and we eagerly anticipate witnessing his performance against the formidable opponent, Simon, as the action unfolds. Our primary objective is to raise funds for a noble cause, and after the remarkable achievement of last year's event, we are thrilled to be involved in the 2023 edition of the SBC Charity Boxing Championship.
The previous year's event amassed a remarkable £152,000, all of which was generously contributed to the Oliver's Wish Foundation and its respected partner organizations, such as Chestnut Tree House, Cystic Fibrosis Trust, and SUDC UK.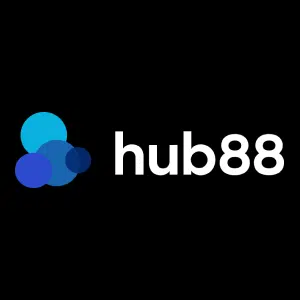 Hub88, known for its flexible integration platform, provides a unified API for smooth iGaming operations. Having secured a network of over 120+ suppliers, Hub88 grants availability to numerous leading...