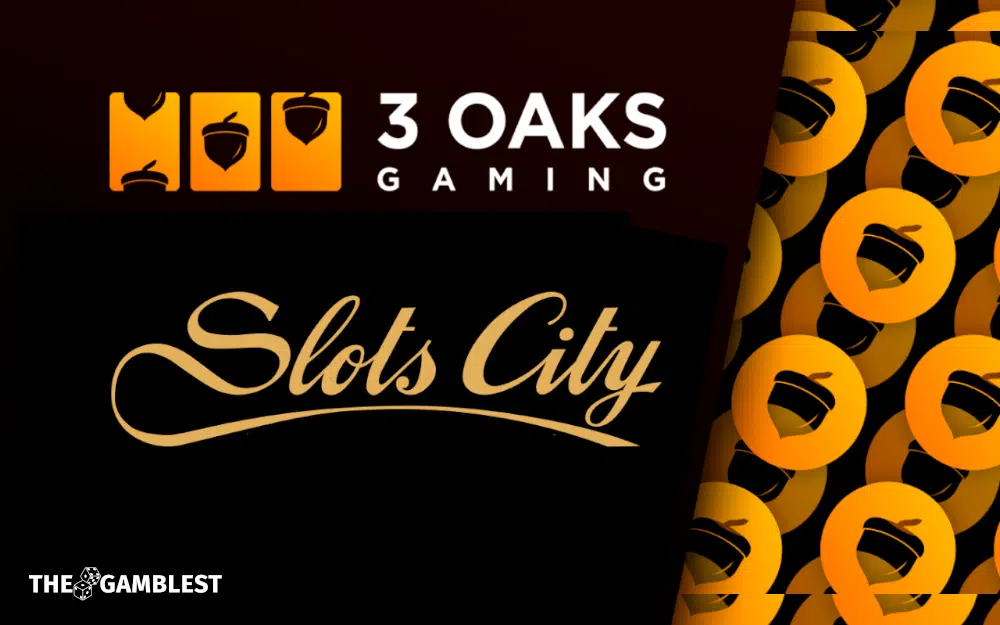 3 Oaks Gaming is going to be bolstering the game library of Slots City with its portfolio of top ranking slot products.
The new deal will involve the entire catalog of high quality games developed by 3 Oaks Gaming. The casino will get a number of future releases as well, that are expected to be published in the near future. Slots City will get quite a boost in their operations with the provider's offerings, enhancing their engagement statistics in the process.
Additionally, the partnership will also grant the operator access to the developer's auxiliary services, such as marketing and promotional tools and gamification solutions. These products will further aid the operator in increasing their engagement and improving their customer retention.
We are quite excited to join our forces with Slots City, as they are an up-and-coming iGaming operator in the Eastern European region with a lot of potential. As our portfolio of innovative and entertaining titles expands, we are more than happy to see it reach out to an ever-widening audience in various parts of the world.
remarked the managerial director of 3 Oaks Gaming, commenting on the new collaboration.
3 Oaks Gaming is an ever-expanding company that acts as a supplier of iGaming content and marketing features for authorized markets worldwide. With a commitment to providing exceptional user playabili...