Soft2Bet has proudly unveiled that Martin Collins to join the company, and gets the crucial position of Chief Business Development Officer.
Martin has an excellent career that has spanned more than 20 years in the sector. In particular, he held the position of Director of Sales and BD at the renowned company, GiG, securing 21 platform agreements in just one year.
Martin Collins, CBDO at Soft2Bet, mentioned:
The global iGaming industry is evolving rapidly, presenting unprecedented chances for tech-savvy providers to enhance further casino development. The company is actively contributing to software and tech, with a laser aim at elements that can drive users' success. By continuously refining and modernizing their products, they ensure they remain at the forefront of innovation and avoid becoming a bottleneck to customer growth. Soft2bet is well-positioned to provide large market operators with a distinctive and flexible service because of their state-of-the-art range of suggestions and cooperative attitude. They are dedicated to collaborating extensively with their clients in order to support them in reaching their purposes. I'm eagerly anticipating the fascinating task that lies ahead.
The CEO at Soft2Bet, Uri Poliavich, added:
Our team is elated to have Martin join Soft2Bet, and we eagerly anticipate leveraging his extensive practice and profound industry skills to propel us to new heights.
At Soft2Bet, Martin's wealth of expertise promises to play a pivotal role in advancing the company's trajectory in the fast-moving domains of PAM, online casino, and sportsbook offerings. With his leadership, Soft2Bet is primed for sustained growth and a commanding foothold in the iGaming market. This marks the commencement of an amazing new level in the company's journey.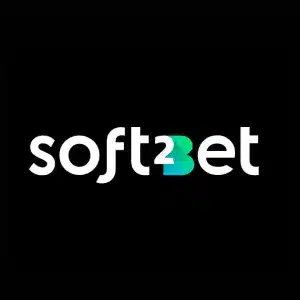 Soft2Bet is an outstanding B2B provider of iGaming products. Along with Malta, Sweden, Denmark, and Ireland authorizations, the provider is committed to delivering the finest solutions. Moreover, casi...