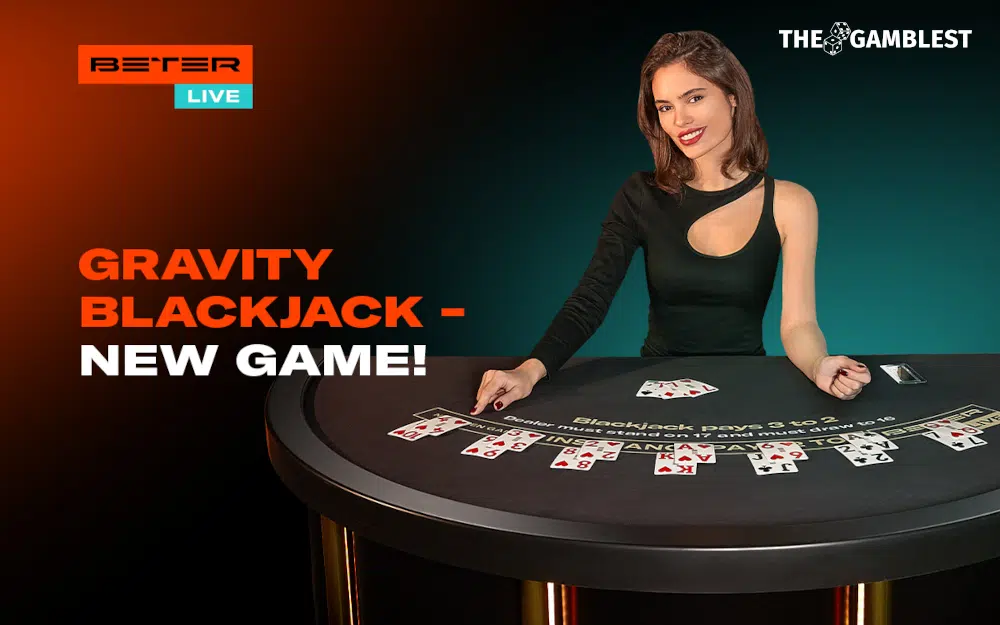 Gravity Blackjack is going to be the newest addition to BETER's catalog of services.
The leading iGaming provider BETER has recently published a brand new live casino offering, Gravity Blackjack.
The new game is a variation of the classic table/card game with a twist. The company is going to be offering a variety of side bets to add some extra action to the game. Other additions to the game include a number of multipliers, as well as bonuses. Depending on the multiplier, a player may be able to win a jackpot with a return ratio of over 3 thousand to 1.
The added side bets are "Dealer Bust" and "Lucky Ladies". With the first one the player will win if the dealer's hand totals over 21, while the second one will grant the user a win if they achieve a hand amounting to 20 after drawing only two cards.
Gravity Blackjack is another entry into our catalog of high quality live casino services, and represents our ambitions of constantly expanding and improving our offerings. We are excited to offer our customers the classic blackjack experience with added multipliers and bonuses. We are certain that all of the additional features of our game will quickly turn it into a fan-favorite among players all around the globe.
commented the director of BETER's Live division, Anna Vikmane.