SiGMA Balkans & CIS 2023 is making its way to Cyprus, which has united with Soft2Bet to curate an unparalleled blend of island practices, business opportunities, networking and an overall engaging atmosphere for all.
Attendees are wholeheartedly greeted to explore the Soft2Bet booth, located at #051. Soft2Bet will be the main sponsor of the Awards, additionally, the company will sponsor meeting sections on Esports, Sportsbooks, Safer Gaming, and User Behavior.
The Founder of SiGMA Group, Eman Pulis mentioned:
The collaboration between SiGMA and Soft2Bet is a source of great excitement, as Soft2Bet brings its innovative mindset and well-established achievements in the industry to the forefront as a companion and exclusive sponsor. Their unwavering dedication to tech advancement and user-focused offerings harmonizes amazingly with the principles held dear by SiGMA. As we embark on our inaugural venture in Cyprus, our aspirations are lofty for a triumphant congregation of industry pioneers, nurturing valuable associations, and presenting avant-garde offerings. This ceremony is poised to establish novel benchmarks and propel the iGaming sector into an even more promising future.
Soft2Bet's recent endeavors, which encompass getting licenses in Romania and Greece along with an intensified emphasis on gamification, localization, and personalization, have yielded many insights that the company is enthusiastic to disseminate. Distinguished representatives from Soft2Bet will be integrated into the meeting's roster, lending their proficiency and background to key topics in the industry:
The

Chief Executive Officer of

Soft2Bet

,

Uri

Poliavich

will

graciously

talk

about

his adeptness in propelling business expansion through gamification.
The CPO at

Soft2Bet

,

Yoel

Zuckerberg

will

concentrate on unraveling

the

intricacies of audience acquisition and maintenance.
Delving into the realm of safer gaming regulation from a global vantage point,

David

Yatom

Hay

, the

General

Counsel

at

Soft2Bet

,

and

Lisa

Isaksson

, the

Regulatory

and

Compliance

Head

, will deliver their insights.
On September 6, SiGMA will come to its end, and Soft2Bet will serve as the event's sponsor for the ceremony's Closing Night party, giving it an exciting conclusion.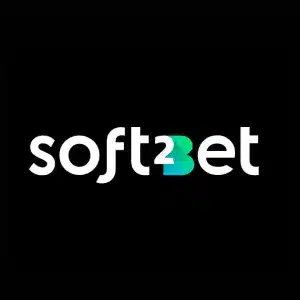 Soft2Bet is an outstanding B2B provider of iGaming products. Along with Malta, Sweden, Denmark, and Ireland authorizations, the provider is committed to delivering the finest solutions. Moreover, casi...