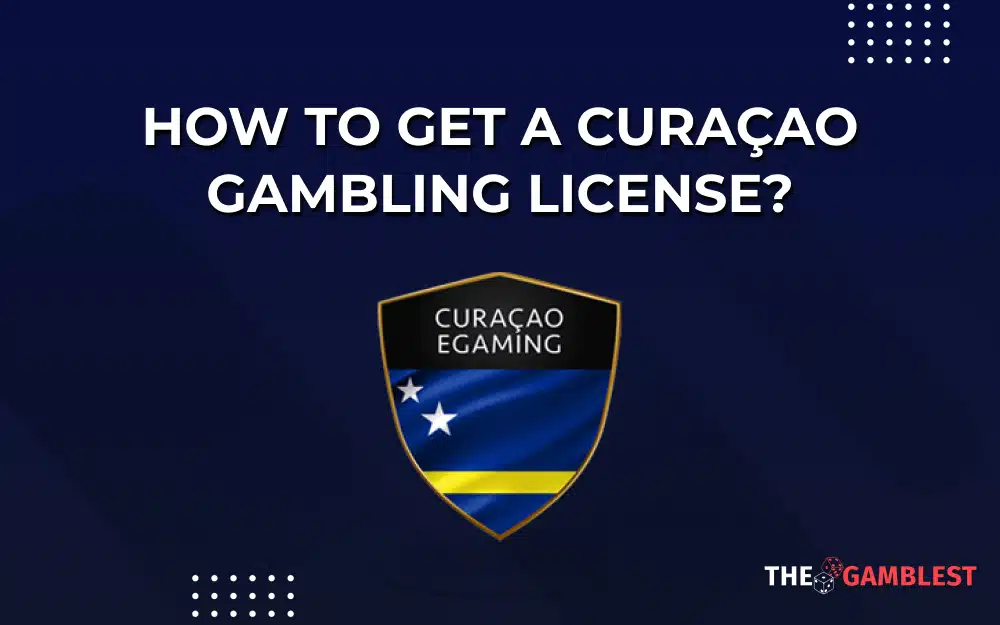 Curacao gambling license is issued by one of the oldest jurisdictions. It's affordable, quick, and easy to get, making it a popular choice for iGaming operators. 
How high would you rate the importance of acquiring an iGaming license in 2023? In today's world where players are considerate and jurisdictions are strict, the importance of owning an iGaming license hits 10/10. The secret to gaining the trust of players and avoiding legal repercussions lies in the possession of an authoritative license. That's why iGaming operators ready for a worthy investment should move forward with choosing a reliable license provider. Some of the popular license providers include Curacao, Malta, Estonia, the Isle of Man, Greece, and Montenegro, to name a few.
What is the Curacao gambling license?
The Curacao online gambling license is a document with a legal force that gives operators the right to run iGaming activities on their website. The document supports all gambling types that punters play on online platforms. Being cost-effective and relatively easy to obtain, this license is quite a popular choice for iGaming operators, especially among startups. 
Curacao, a quaint Caribbean Island, has now emerged as a trailblazer in the realm of online gambling regulations. Leading the way as the primary Master-Licencee is Curacao eGaming, possessing the authority to grant additional Sub-Licences. This is an established commission in the licensing industry for over 25 years, commencing its operations in 1996.
Curacao license types
Curacao licenses are classified into two groups such as master licenses and their sub-licenses. As of now, master licenses are endowed by the Ministry of Justice and the establishments that own them are Curacao eGaming, Antillephone, Gaming Curacao, and e-Management N.V. Master licenses remain in force for five years and their holders are eligible to grant sub-licenses. Those who get sub–licenses can operate various formats of iGaming activities such as sports betting, slots, poker, card games, as well as bingo and lotteries, throughout the period when their master license is in force. The whole procedure for acquiring a sub–license will be completed in less than 14 days.
Curacao's iGaming licensing regiment is in for substantial modifications as the regulatory body prepares to implement new legislation. Under the upcoming regulations, casinos will be obliged to obtain a Master License, and all other sub-licenses will be considered under a new system. Moreover, this updated licensing mechanism will raise the bar for entry by imposing a bigger cost of ANG 240,000 (about USD 135,000) for the Master License. Furthermore, licensees will face more rigorous criteria. These modifications are already determined and are scheduled to put into force starting from September 2023, with an adoption period extending till 2025.
Curacao license advantages
What makes the Curacao gambling license a good option for operators? There are a number of features that speak in favor of this license type. Let's dive deeper to explore them.
1. Being relatively affordable – the Curacao gambling license price is affordable as compared to the other types. The due amount can be an annual fee of approximately €20,000. The larger the company, the higher the price.
2. Integrating different iGaming types – the license supports all types of iGaming activities that we know of.
3. Enjoying a relatively faster process – in general, acquiring a license for an iGaming business is a lengthy and exhausting process as operators need to pass through different types of audits. The Curacao license makes the process relatively faster (about 45 days) and more simplified.
4. Enjoying a favorable taxing system – the Curacao license offers a tax regime that is favorable for operators. Specifically, there's only 6% sales tax and 2% income tax. The factor that makes this license favorable for business people is that there is no VAT or corporate profit tax and no taxation imposed on bets. Even though taxation imposed on entrepreneurs is imperative to contribute to the overall well-being of society, (e.g. to pay allowances, pensions, and other fees), startups also need some privileges and at times even state subsidies to keep the business afloat.
5. Using cryptocurrency – digital assets are getting more popular with time. Currently, there are more than 12.000 cryptocurrencies, the growth trajectory, and the tendency of which is astonishing. Despite the challenges virtual money brings about, the Curacao license itself doesn't impose any limitations on their use. Even more, at the end of 2022, it became known that Curacao's New Gambling Laws will allow cryptocurrency payments.
6. Displaying the label on your website – It's in human nature to shout about achievements loud and proud, isn't it? Once you get the license, you'll definitely be thrilled with the opportunity to show proof of licensing label on your website. Make sure to choose a relevant section on your site so as to grab attention while ensuring a positive user experience.
Note: Even though the use of cryptocurrencies is regarded as less traceable and decentralized compared to fiat transactions, licensing jurisdictions haven't yet put a ban on online gambling activities using crypto. While Bitcoin transactions are more transparent, there's still much opacity when it comes to other digital currencies.
Curacao license limitations
Limitations for some countries – the Curacao license has restrictions for several countries; among them are the US, France, Australia, and even Curacao,
May be perceived as a lower authority – Because acquiring this license is known to be an inexpensive, relatively fast, and easy process, some operators may consider it a lower authority option,
Complex processes with bank accounts – You'll have to pass through a tough process of opening a bank account.
Expert advice: It's recommended to also hold a merchant account. It'll be advantageous as it bolsters the level of security and facilitates time-consuming processes which are utterly important for a growing business.
Why get a Curacao gambling license?
The Curacao license supports a full range of iGaming activities. It's fast and easy to obtain as compared with the other license types, so you won't have to go through the hassle of bureaucratic processes. Once applied, you'll only need to wait for about 45 days until it's granted. When you're all set, rest assured that you'll enjoy the trust of players and avoid legal issues.
The Curacao eGaming authorization comes with a huge benefit related to affordability. The fees and commissions may be different based on the license type and other factors but anyway tend to be comparatively decreased when weighted with other regulating bodies. Apart from the primary fee, there are several associated expenses involved in obtaining this license, such as local agent fees, office fees, administrative fees, moreover ISP solutions for compliance backups, and much more.
How to qualify for a Curacao gambling license?
Operators need to have solid policies in place to meet Curacao licensing criteria. They should implement proper risk management and be prepared for due diligence checks. Indeed, following due diligence, in particular, know-your-customer processes will help you refrain from many obstacles. At the end of the year, you'll have the obligation to present annual financial reports with info about your customers and shareholders. Why not act in compliance with the existing regulations aimed at preventing economic crimes such as bribery, tax evasion, and money laundering? The mentioned crimes are a serious threat to society and can lead to terrorism financing in the long run.
Eligibility criteria
Have you ever wondered which are the acknowledged Curacao gambling license countries? Well, you can target any country with the exception of the ones prohibited by your sub-license. The prohibited countries include the UK, the US, Belize, several EU countries, and most surprisingly, Curacao itself. Apart from targeting the right markets, it's also imperative to satisfy Curacao gambling license requirements.
1. Complying with due diligence – a due diligence audit is implemented to take a behind-the-scenes look at the company's transactions. This will help to make sure the company or its shareholders are not involved in any financial crimes such as bribery or tax evasion.
2. Adhering to responsible gambling policies – one condition for eligibility is adhering to responsible gambling procedures. You should have policies against underage gambling. Apart from it, you should adopt iGaming restrictions such as time limits, deposit limits, self-exclusion, credit card restrictions, and so on.
3. Having a reliable payment policy – The payment policy should ensure players are well-versed in the accepted currencies and payment methods, as well as payment facilitators such as PayPal, Stripe, etc. Besides, players should be aware of depositing, betting, cashout, and payout rules, as well as transaction tariffs and commissions.
4. Complying with KYC, AML, and CTF rules – you should make sure to have proper KYC and counter-ML policies and stick to them to help prevent the laundering of dirty money. Firstly, we should deal with the root of a problem, so following strict policies will contribute to the global humanitarian goal of fighting against terrorism financing.
5. Identifying UBOs – identifying ultimate beneficiary owners will also serve the aforementioned objective of combating crimes such as bribery, tax evasion, ML, and financing of terrorist acts.
6. Having a trustworthy privacy policy – players should be sure the iGaming operator has a solid privacy policy in place so as to avoid disclosure of personal information.
7. Describing the games in detail – as an operator, you should ensure the iGaming rules are transparent and the winnings are based on random chance. Otherwise, you'll risk having your license revoked.
Note: The process of money laundering consists of three phases – placement, layering, and integration. As a rule, criminals try to legalize illegally obtained funds by losing the trace of their activities. One strategy to launder dirty money is through online casinos. Criminals mainly employ the cash-in and cash-out options to conceal the tracking of their illegal transactions. Another medium to enhance money laundering is through crypto transactions. According to research, however, 800x more money-laundering cases have been implemented in fiat. The research was conducted by Chainalysis and the UN Office on Drugs and Crime.
Required documents
→ You should present proof of identity such as the passports of UBOs and other partners,
→ You should present proof of address, for example, utility bills of no longer than 3 months, government correspondence, and a bank statement. Besides, the company's street address should be mentioned on all of the mentioned documents,
→ You should also present a bank reference letter which is an official statement from the bank confirming that you've been their loyal customer for three and more consecutive years and have a good relationship history,
→ A professional reference letter is also among the required documents. This should be an official statement from the registered lawyer or accountant who worked with you for two years at the minimum,
→ In addition, you should present software agreements highlighting the technology companies that delivered the necessary iGaming software. Also, make sure to include their addresses,
→ You should also present documents proving that none of your customers or beneficiaries have been engaged in criminal activities.
Major steps once you have everything at hand
Once you meet the standards and have the documentation at hand, it's time to move on with the actual process.
Step 1: Curacao Department of Justice – apply to this authority so it initiates an investigation of your company,
Step 2: Chamber of Commerce – this authority will get you registered as a local legal entity,
Step 3: Types of business bank accounts – open a bank account and also a merchant account to ensure secure cash flows in different currencies and through different payment systems,
Step 4: High-capacity hosting – in order to successfully operate your online casino, you need to ensure high-capacity, reliable and uninterrupted hosting. As a general rule of thumb, avoid shared hosting providers as in this case you'll have issues both with your website speed and security. Additionally, make sure your hosting server is located in a country that doesn't ban iGaming. Otherwise, your website can be deleted and you'll have legal issues. So, before moving forward, make sure to explore all hosting types and their relevance to the iGaming industry,
Step 5:  Reap the rewards – rest assured that you'll smoothly operate your online casino. This part must be your favorite one as it's time to reap the rewards of your hard work. In this stage of the journey, you'll enjoy the trust of your players, and rest assured that any disputes will be handled on time with no damage to your business reputation.
The process of applying for a Curacao e-Gaming License
Pre-approval stage: The applicant delivers essential details about their proposed e-gaming business to a corporate service supplier. The pre-approval procedure typically lasts about 24-48 hours.
Application submission: To initiate the process, the applicant fills out an application form, assembles the requisite required documents, and fulfills the payment for the application commission. Subsequently, this package is submitted to the Curaçao Gaming Control Board.
Evaluation and verification: The application undergoes a comprehensive evaluation where the given data is carefully reviewed and verified for accuracy.
License approval: Once all prerequisites are fulfilled and the application adheres to the necessary regulations, the license will be granted. Following its approval, you may proceed with the launch of your iGaming website. In a matter of no more than 4 weeks, you will acquire your Curacao license, enabling global operations.
Risks of operating an unlicensed casino
The significance of not obtaining the license cannot be emphasized enough. Attempting to operate an online casino business without the necessary licensing subjects operators to a range of intricate and grave issues.
Many game developers and software providers are hesitant to collaborate with operators lacking licenses. This leads to limited choices and an inability for unlicensed casinos to offer a complete array of top-tier gaming products. 
Unlicensed casinos can swiftly acquire an unfavorable reputation among players, which is challenging to shake off. Players promptly utilize forums to discuss casinos they deem untrustworthy. 
Unlicensed casinos are susceptible to substantial fines, particularly if they operate in regulated gambling jurisdictions. Failure to adhere to regulations in the jurisdiction of the company's location could result in the authorities closing down the casino. Furthermore, there exists the possibility of operators' representatives facing imprisonment.
Is it hard after all to get a Curacao license?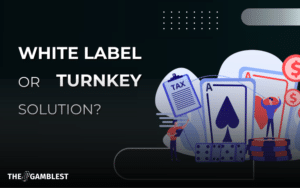 Players only trust operators with a license which means you should never give up on the efforts to get one no matter how hard it may be. If you've been trying with no results, don't get disappointed too soon! A number of iGaming B2B suppliers deliver alternative platform solutions to operators, including white-label and turnkey each of which comes with its own set of advantages. Slotegrator even has a consulting service that helps iGaming operators take all the required steps, get the whole paperwork done, and make sure to act in compliance with the relevant procedures. Let's dive deeper to explore several cutting-edge B2B software suppliers who offer different types of iGaming solutions tailored to your needs.
Slotegrator provides white-label and turnkey iGaming solutions. Whether operators strive to enter the market fast or want to gain full control over their iGaming operations, Slotegrator has them covered. Do you want to accept bets with cryptocurrencies? In that case, feel free to make use of Slotegrator's Bitcoin casino platform. Among other things, Slotegrator also offers a casino kit – an intuitive in-built CMS which allows designing the front end effortlessly with no coding knowledge. Feel free to explore their website for even more amazing features.
SOFTSWISS is an iGaming B2B supplier that offers white-label and turnkey casino and sports solutions. The company offers sportsbook software for companies that plan to launch a bookie either as a standalone business or with casino integration. The SOFTSWISS sportsbook is integrated through API or iFrame options and ensures your casino & sportsbook software are launched in one place – a factor that helps operators raise the amount of revenue. The company also offers an amazing crypto casino platform with a dozen of accepted digital currency types such as Binance, Etherium, Litecoin and so much more. Feel free to explore their website for even more amazing features.
EveryMatrix is an all-in-one robust B2B platform supplier. It delivers casino and sportsbook solutions to iGaming companies. The platforms can effortlessly work together or separately. They can even be seamlessly integrated into another platform. EveryMatrix offers its visitors different types of solutions such as casino and sportsbook software, integrations, gaming, affiliate, and payment management systems. There are even more amazing features. Feel free to explore the B2B's offerings on their website.
BetConstruct is a B2B iGaming supplier that offers white-label, turnkey, and API solutions that will help you to successfully operate your iGaming business under Curacao, Malta, UK, or France licenses. Keeping the main differences between white-label and turnkey solutions in mind, feel free to choose the option that'll best serve your iGaming business goals. The company also offers an API solution with the help of which you can integrate cool betting and gaming solutions into your platform. There are actually more amazing options, so feel free to find out more on their website.
What are the challenges?
Most often there is a challenge for players to find a reliable iGaming operator. Reputable online casinos are not always around the corner, are they? Players have to surf different websites and platforms for quite a long time until they find a truly reliable platform. For this same reason, a lot of affiliate websites analyze the market to present the best iGaming operators in terms of authority and game specifications. To that end, they can also explore AffPapa – a one-of-a-kind directory that presents an exhaustive list of top-tier iGaming operators along with their specifications, as well as fresh media content.
The bottom line
The Curacao license is both inexpensive and quick to some extent. The approach is more simplified so you'll be free from bureaucratic processes. Once you obtain the license, feel free to display the licensing label on your site. Despite the fact that sometimes the Curacao license is considered a low standard, it's certainly a good option for iGaming operators. Players are aware of the scammers in the industry, so they'll certainly choose licensed operators over unlicensed ones. Licensed operators are far more desirable both for players and affiliates. So, why not attract everyone with a trustworthy service and keep players engaged in the world of play?