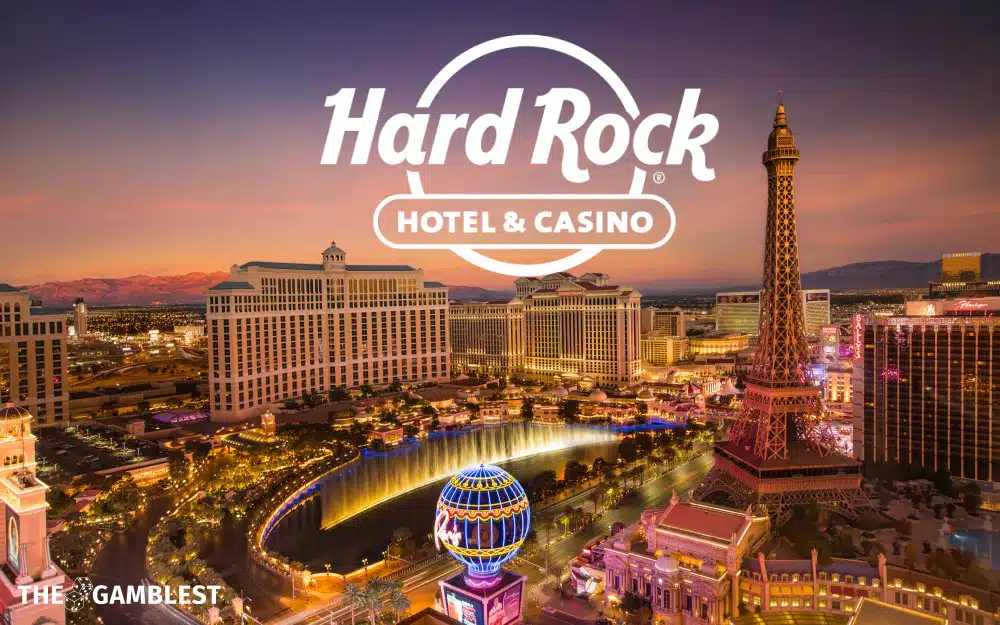 The agreement between Clark County and Hard Rock International indicates the start of a chief step towards the construction and design of a brand-new casino in Las Vegas, Strip.
The glorious brand in the shape of guitar, which is associated with the internationally renowned Hard Rock, is planning to enter the Strip, Las Vegas – noted as the biggest gambling center. Official news was out this week that Clark County gave its permission to proceed with the design of the tower in the form of an iconic guitar. This is awaiting to show up at the Mirage and substitute the volcano view.
Providing 600 rooms, the new building will serve as a hotel, in addition to restaurants, of course, gaming zones, and feature other entertainment. The tower will amaze the guests with its amazing design and about 40 floors (about 660 feet) full of amenities. On 22 March, the Clark County Commissioners confirmed the construction of the tall guitar-shaped tower neighboring the Mirage. The permits for the layout and redesign of the Mirage indicate that the current tower will remain unchanged.
In the announcement made by Clark County, it was mentioned that the county's authorities just gave their approval for the design of the Mirage Las Vegas volcano. According to a statement issued by Clark County, a new guitar-shaped tower that will feature 600 suites will be constructed, while the existing tower will remain in place.
Major plans to update the Mirage
In December, Hard Rock International (HRI) obtained approval to acquire the Mirage from MGM Resorts, which will be a reconstruction worth $1.08 billion that was first announced in late 2021.
While Hard Rock International (HRI) hinted at developing the Mirage, the entertainment company has confirmed that the property's operation will not be affected, and there will be no closure. In fact, HRI stated that it currently has "no plans to stop operation of The Mirage," and any reports to the contrary are erroneous.
Nevertheless, taking into account the reconstruction works to be done, Hard Rock International does not exclude the fact that they may pause the activities. Anyway, in case the pause will happen, it may occur in 2024, with the strict condition of reconstruction.
Hard Rock has achieved another significant milestone with the latest approval, bringing the company closer to introducing a guitar-shaped tower that is expected to become a prominent landmark in Las Vegas.