Soft2Bet, the prominent group specializing in iGaming solutions and operations, recently announced a strategic partnership with SlotMatrix.
This collaboration aims to enhance the range of games offered by Soft2Bet, incorporating content from Armadillo Studios, a subsidiary of EveryMatrix Group, as well as exclusive partners of SlotMatrix.
Armadillo Studios, an exhilarating game development studio, was established with a focus on seizing opportunities in the U.S. gambling market. Their games are meticulously designed to cater to specific game mechanics and player preferences, ensuring an exceptional and memorable gaming experience. The passionate and driven team at Armadillo Studios is dedicated to crafting the finest games in the industry.
Razvan Haiduc, CEO, Games, EveryMatrix:
Collaborating with Soft2Bet presents us with an exciting opportunity to broaden our horizons and extend our presence. This partnership will enable us to reach a wider audience, ensuring that customers in key markets have convenient access to the exceptional games crafted by both of our studios. We are thrilled to bring our offerings to a larger customer base and create memorable gaming experiences for even more players.
Daniel Mitton, Director of Gaming and Business Development at Soft2Bet, added:
The significance of this partnership lies in its ability to empower Soft2Bet in integrating an outstanding selection of distinctive games onto our platform. This collaboration will elevate the caliber of our offerings to partner operators and customers, as we bring forth a wide array of exceptional and unparalleled gaming experiences. We are excited to enhance our platform with this unique collection of games, delivering unparalleled quality to our valued partners and customers.
SlotMatrix serves as EveryMatrix's premier business–to–business aggregator, boasting an extensive assortment of real–money games. It proudly holds the distinction of housing the largest collection of such games in the world. As part of its offerings, SlotMatrix features an array of exclusive partners that encompass a diverse selection of curated content suppliers. Notable among these partners are JVL and Nocturne Studios, who specialize in providing exclusive content to various brands and third–party providers through seamless integration with SlotMatrix.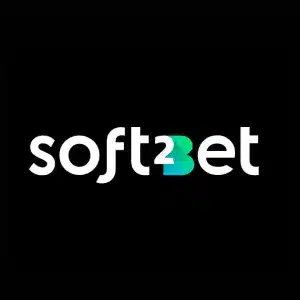 Soft2Bet is an outstanding B2B provider of iGaming products. Along with Malta, Sweden, Denmark, and Ireland authorizations, the provider is committed to delivering the finest solutions. Moreover, casi...
EveryMatrix, a prominent B2B provider, specializes in delivering a comprehensive range of iGaming software, products and services, such as sports betting, payment methods, and various tools. With a wo...